Pictures of Nebelung Cats
These pictures of Nebelung cats feature stunning images of the longhaired Russian Blue cat. The Nebelung is a rare cat breed and one of only a few all-blue cats.
This is a handsome cat with an unusual slate-blue coat that often looks gray due to the silver tipping on the hair. They are athletic-looking cats characterized by long limbs and body.
For comprehensive information about the breed, do take a look at the links below that provides an in depth review of the cat's history, characteristics, ideal home, health related matters and nutrition.>
---
Nebelung Cat - the history behind the longhaired Russian Blue cat
Nebelung Cats - valuable facts for potential cat owners
---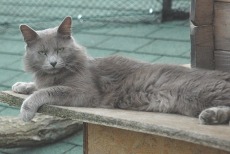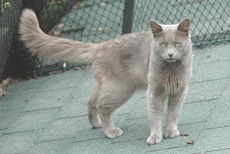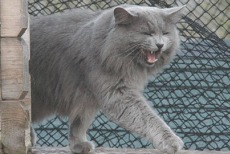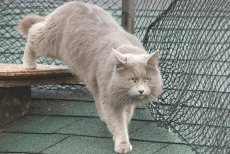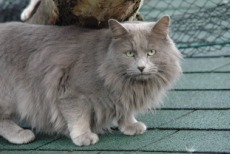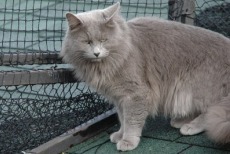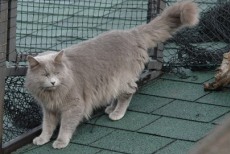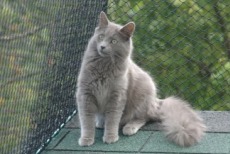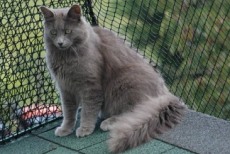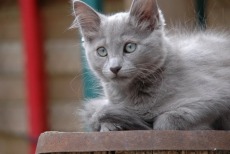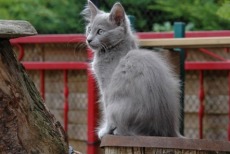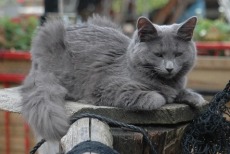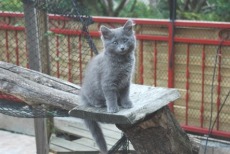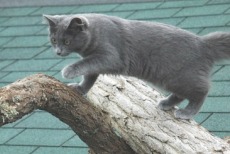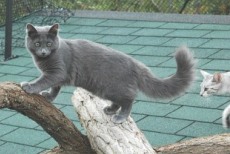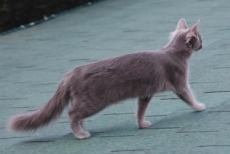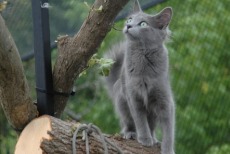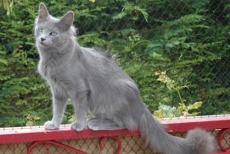 As the photos indicate they are active and lively cats that would be more at home in a safe outdoor garden or cat run than the confines of an apartment. Nebs are loving and affectionate cats that are best suited to a family with older children.
These Nebelung cat photos are courtesy of Bernard Boucher of Chatterie Le Fort del la Bosse Marniere. If you are interested in purchasing a Nebelung kitten, we do encourage you to first research the breed and the cat breeder.
If you would like to share your Nebelung cat pictures with us we welcome and appreciate your contribution and will gladly feature your cat photos in our gallery.
---
Retlated Cat Pages:
Nebelung Cat Breeders - a list of cat breeders from around the world
---
Pictures of Cats Courtesy of:
© Bernard Boucher of Chatterie Le Fort del la Bosse Marniere