Pictures of Cat Breeds
Great Siamese Cat Photos
Our pictures of cat breeds and specifically the Siamese cat, showcase some fine examples of this pointed cat.
We have a selection of stunning cat photos of different Siamese cat colors. Whether it's a Seal Point, Chocolate, Lilac, Blue or Red Point Siamese that you're after - our cat photos aim to please.
For additional Siamese Cat information related to cat history, characteristics and matters of cat health, life expectancy and nutrition, visit the Siamese Cat links below.
---
Types of Siamese Cats - Traditional and Modern Type Siamese
Siamese Cats - an extensive profile that includes their history, characteristics, nutrition and the ideal home for a Siamese kitten.
---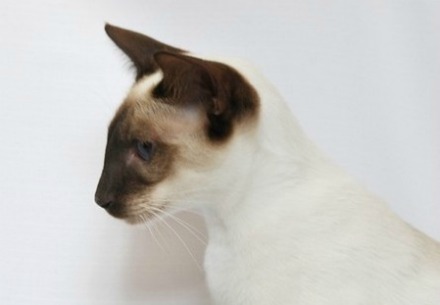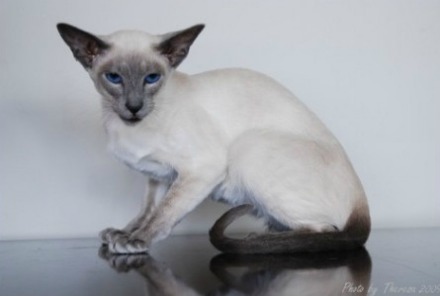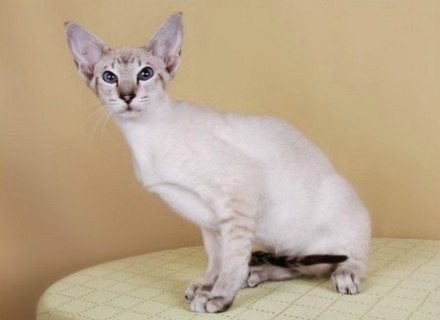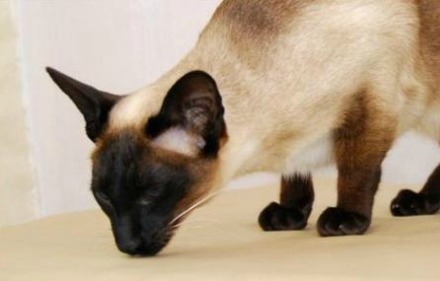 Pictures of Siamese Cats Above Courtesy of:
©Theresa Fouche Photography.(see details below for breeder contributions)
---
---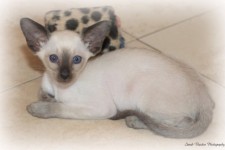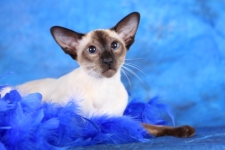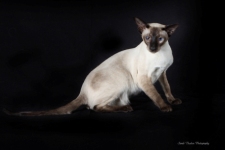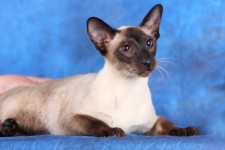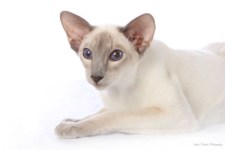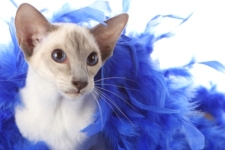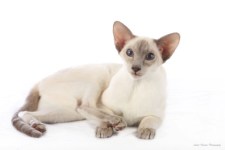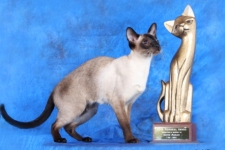 Cat Photos Above Courtesy of:
©SarahThexton of Sarah Thexton Photography. www.sarahthextonphotography.com
(see details below for breeder contributions)
---
---
Related Cat Pages:
Siamese Kittens for Sale - international cat breeder directory
Siamese Cat Names - names for Oriental cats
---
Siamese Cat Pictures Courtesy of:
© Theresa Fouche Photography
1.Chocolate Siamese Cat - Mai Thai's Brown Sugar, owned by Dawn Enslin
2. Blue Point Siamese Cat - Mistbesque Aways Oceanos, Owner: Roeleen Bloemhof, Bred by Enid Ashleys
3. Siamese Cat - Micheles Manray, Owner Gail Nel, Bred by Michele Fleishman
4. Siamese Cat - Sp Ch Sherlah Tanella, Siamese owned by Maureen Cannell
©SarahThexton of Sarah
1st Row Left: Mandy Stow's Siamese Kitten, Enrique's (Seal Point); First Row Right: M. Stow's Siamese, Magic (Seal Point)
2nd Row Left: M. Stow's Siamese, Enrique; 2nd Row Right: M. Stow's Siamese, Riley (Seal Point)
3rd Row Left & Right: Michelle's Manifesto Siamese Lilac Point: Owners: Johan Groenewald & Ian Taylor of Taldi Cattery www.taldi.co.za; Breeder: M Fleishman
4th Row Left: Michelle's Manifesto Owners: J Groenewald and Ian Taylor; 4th Row Right: M. Stow's Siamese, Riley (Seal Point)
5the Row Left & Right: Siamese Red Color Point, Murray; Owner: Michelle Fleischman; Right: Siamese Seal Point, Memo
6th Row Left & Right: Siamese Seal Point, Magic; Owner Mandy Stow; Right: Siamese Seal Point, Riley
7th Row Left & Right: Mistbesque Aways Oceanos Blue Seal Point; Owner Roeleen Bloemhof; Breeder: Enid Ashleys
8th Row Left & Right: Mistbesque Jin Xieu Seal Tabby Point; Owner Rita Smith; Breeder: Roeeleen Bloemhof